publications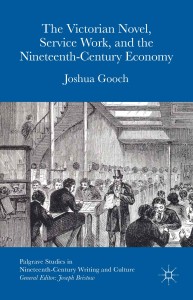 Books
The Victorian Novel, Service Work, and the Nineteenth-Century Economy (New York: Palgrave Macmillan, 2015).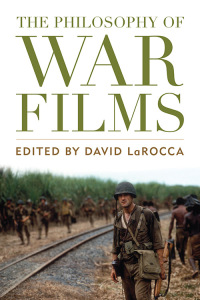 Book chapters
"Beyond Panopticism: The Biopolitical Labor of Surveillance and War in Contemporary Film." In The Philosophy of War Films. Ed. David LaRocca. Lexington: University of Kentucky Press, 2014: 155-78.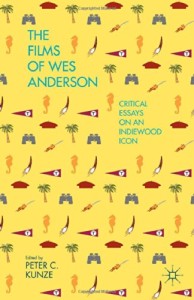 "Objects / Desire / Oedipus: Wes Anderson as Late Capitalist Auteur." In The Films of Wes Anderson: From Early Shorts to Blockbuster Films. Ed. Peter Kunze. New York: Palgrave Macmillan, 2014: 181-98.
Articles
"Figures of Nineteenth-Century Biopower in Samuel Butler's Erewhon." Nineteenth-Century Contexts 36.1 (2014): 53-71.
"Black Friday: The Collapse of Overend, Gurney, & Co. on 11 May 1866."  BRANCH: Britain, Representation and Nineteenth-Century History. Ed. Dino Franco Felluga. Extension of Romanticism and Victorianism on the Net. Web.
"Militants and Cinema: Digital Attempts to Make the Multitude in Hunger, Che, Public Enemies." Wide Screen 3.1 (2011): 1-36.
"'The Shape of Credit': Imagination, Speculation, and Language in Nostromo." Texas Studies in Literature and Language 52.3 (2010): 266-97.
"Narrative Labor in Wilkie Collins's The Moonstone." Lit: Literature Interpretation Theory 21.2 (2010): 119-43.
"'Making a Go of It': Paternity and Prohibition in the Films of Wes Anderson." Cinema Journal 47.1 (2007): 26-48.
Short Pieces
"The Ending of David Lean's Great Expectations." Streaky Bacon (2015). 
Review of Anna Kornbluh's Realizing Capital in Nineteenth-Century Prose 42.2 (2015): 370-3.
"Samuel Butler." The Encyclopedia of Victorian Literature. Ed. Dino Felluga, Pamela K. Gilbert, and Linda K. Hughes. New York: Blackwell Publishing, 2015.
Joshua Gooch and Sara Sullivan. "Introduction: Work." Iowa Journal of Cultural Studies 12/13 (2010): 3-7.
"Introduction: Waste." Iowa Journal of Cultural Studies 10/11 (2009): 3-8.